2 Tier Mini Tropical Rain Forest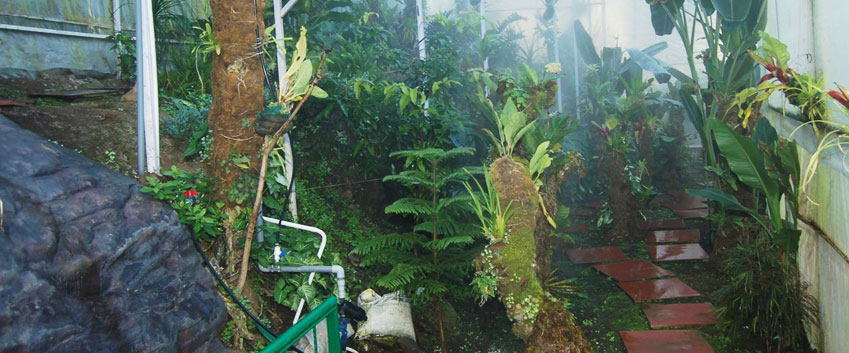 A Unique attraction of the Aestus Adventure and Wellness Centre is the Mini Tropical Rain Forest recreation which is liked by one and all.
Walking through the Tropical rain forest with artificial rain and waterfall in the background is simply a delight.
Dancing to the pulsating music on the mini dance floor in the rain forest is liked by all the guests. This is the first of its kind in this region. There is also a very beautiful Fish pond which houses over 30 golden fish, which is an attraction amongst the children. They enjoy feeding the fish with the fish feed.